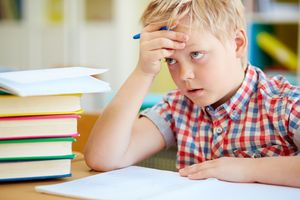 If you've bought into the hype that you need to have a perfect customer journey and that you need to solve every problem, then what I'm about to write is not for you.  It would be heresy for me to say this during a keynote address at any of the major customer experience events.  But, I'm going to say it here.
Too many people have bought into the idea that Customer Experience Management (CEM) practices should exactly mirror that of the Quality Management movement.  They think we can apply the blanket solutions that worked in the quality sector to the customer experience sector.  They're wrong.  
Of course, we can and should take the thinking methods and leverage the tools that allow all employees to engage in the processes of making better products and services, but we have to make some distinctions.  
Machines wear down. Machines break. Machines need to realigned by external forces. Machines react to the programming or design without question.
Humans are not machines.  Humans are resilient and can bounce back from challenges.  Humans can grow from the very things that threaten their survival. Humans can synthesize a positive outcome from negative conditions.  Humans are creative and can change the conditions they find themselves in or reinterpret what those conditions mean.
The core difference between human and machine is our ability to pay attention.
Psychologist Mihaly Csikszentmihalyi has studied human attention for 40 years and says,
"The content and quality of our lives is determined by what we pay attention to and how we pay attention to it."
Think about that in relation to your customers' experiences.  The content and quality of their experiences are determined by what they pay attention to and how they pay attention to it.
The key to improving your customer experiences and likely increasing your sales, improving your loyalty and expanding your profit margins is understanding what your customers are paying attention to and how they are paying attention to it.
Are you really listening to your customers?  
Sure, you have a customer service team that diligently works to resolve issues.  But are you really listening?
Can you detect the hidden language patterns, the tone of the conversation, the nuances that distinguish the difference between a customer who will:
Buy your top-tier product vs. your entry level product;
Be likely to give you a positive review vs. a mediocre review; or,
Be moved to become an advocate for your product or brand if you make the changes you are planning for?
You don't need to focus on solving every problem or creating a perfect customer environment. You need to understand what your customers are paying attention to and how they are paying attention to it. Then, go, solve those problems.