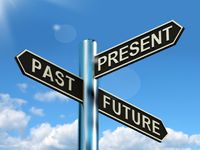 Over the last week I have seen an increase in reporting on various research findings that state customer experience will be the primary differentiator, even more than price, by somewhere between 2016 and 2020.

If you believe that, I have some REALLY bad news.  The future is here.

Take for instance what a family friend posted on Facebook just yesterday:

"Tried a new restaurant today. I had read a review of it and looked up the menu online. After sitting down in the uncomfortable booth, being served water by a very hip bartender who was too cool to even make eye contact, looking over the unappealing menu and being completely ignored by all other staff for 10 minutes E and I took ourselves over to the Loving Pie Company and had a fabulous lunch. I highly recommend it if you're looking for cozy atmosphere and great food!"

Hotels and restaurants have been competing on service for decades but with the advent of TripAdvisor and Yelp, that competition intensified.  Instead of people having a bad experience before they switch brands, they read about other's experiences and decided which company they would not use.  Hotels and restaurants don't even have a first chance to make the first impression on perspective guests.

Angie's List does the same thing for a variety of small business owners. Product review sites that are found on HomeDepot.com or Bestbuy.com are examples of where product competition stiffening based on customer experience.  Mobile apps, banking and insurance industries have review sites too. These sites are not new, they've have been around for years.

I know some of you may think that I am handpicking industries and you can dismiss it because your industry doesn't have a centralized online product or service review site.  Maybe you think that business-to-business sales are different.

They're not.

When I was responsible for building the analytical programs for Fortune 1000 companies as early as 2000, I insisted that vendors allow me to talk to other customers before I purchased.  I went to industry conferences and had conversations over lunch or dinner about which vendors were really good and which ones to avoid. In fact, because I knew how important that information was for my decision-making process, I offered to speak to prospective clients on behalf of vendors I used.  

One company that I did several prospective client interviews for was Clarabridge, a provider of customer experience intelligence software.  Their team was amazing when I worked with them and they helped me be successful.  Of course I was going to share my opinion--of the good things and the challenges.  Several of the prospective clients who I spoke with are customers of Clarabridge even today because the team continues to deliver as well as, or better than, they did back when I was their client.

Here's the point:  You have to closely examine your industry, your customer base and your prospects--especially those prospects who don't purchase--to really understand how often and in what situations you are already competing on service.  If you're lagging, you need to catch up fast.  If your industry is in the early stages, move now to take the lead in the market so you set the customer experience standard.