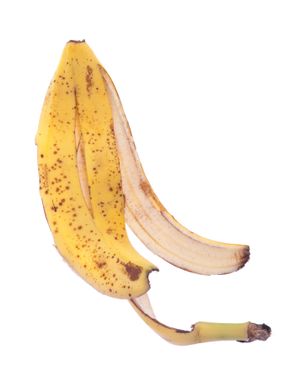 I was nervous. My stomach was in knots and my breakfast was not settling well. I walked into the room where the team was gathered and I just felt awkward and uneasy.
The week before I'd sent an email with preliminary findings of the customer experience analysis my company was finishing and I received a one sentence reply from the CEO, "You've got my attention."
Nothing more.
Nothing else ever came.  And, now I was in the room with my client and I saw the CEO and COO talking.  I really wish I knew what got their attention and what that one sentence meant. Once again I tried to convince myself it was good, but honestly, I was worried that I had really messed up.
With a rock in my stomach I crossed the room. There was no turning back now. I reached my sweaty palm out toward the COO, "Hi Jack, it's good to see you..."  What happened next shocked even me. And, I've been doing this for a long time.
Getting to Yes
Four months before this meeting I'd sent a proposal to the CEO saying that I could increase their sales by 15%. I knew if they achieved that, they would easily earn several multiples on the investment they'd be making in improving their customer experiences. Their sales conversion rate was good for the industry, but, like with most companies, there was plenty of room for improvement. Without seeing their data, I didn't know exactly how much room. But, I decided to go for broke and take a chance.
I'd been in conversations with this client for two and a half years and even demonstrated what was possible by doing a pilot study.  There was interest, but frankly, they were growing pretty well without my help so I told myself the story that they were distracted and that's why it was taking so long to convert them from prospect to client.  
The truth is this: I knew deep down that I never quite knew how to approach them with a compelling offer.  Then, four months ago, I finally decided that I wanted them as a client and I was either going to enroll them in what was possible or I was going to be told to leave them alone. There were events in my business and my life that motivated me this time.  While I always wanted to be working with their team. They were great people and their company was one of the best and fastest growing in their industry. That is the place to be. But unlike before, I had a burning desire to show them what was possible.
Listening in a Certain Way
An interesting thing happens when you have a burning desire to accomplish something. You hear different things or you hear the same things differently. You learn faster. You seek out the little details and clues that will give you an edge. You become hypersensitive to new information and micro-expresssions of another's body language. You even hear words that slipped past your ears unnoticed in the past.
I was very interested. I took lots of notes. I asked lots of questions. And, I enrolled their team in my beliefs about what was possible. We signed a contract and they got to work collecting the data we required for the research.
Discovering What Changed
Meanwhile I turned my attention toward gaining a deep understanding of what changed.  I engaged in more conversations with CEOs and as a result of some of those conversations, I landed more contracts for customer experience research. Some were from unlikely sources including a technology company and a medical office. Then, there was the opportunity to speak to a group of dentists about how to evoke "excellent" patient experiences.  Then came other speaking engagement for a regional tourism board and the companies they represented. 
These results signaled a change and I had to understand what shifted so I could sustain it.
What I learned when I analyzed my notes from the conversations was interesting. When comparing the conversations, I found that my clients have these five elements in common:
"I want a solution that is simple, easy, highly effective and low cost"
CEOs have tough jobs already. The buck stops with them and they don't want you or me making their jobs any harder than they are. They want you to show them that there are better ways to achieve results that are simple, easy, highly effective and low cost. They intuitively know that things can be done better. They want to know that we know how to help them achieve this. Yet, most of the messaging in the customer experience industry is focused around making a substantial investment in infrastructure, technology and other changes that may well upset what is working well in exchange for the promise of something that might work better. We need to move away from this as our introductory pitch and enroll CEOs in the investment in projects that really are simple, easy, highly effective and low cost to start them on the journey. Once they trust us, they will be more willing to invest in bigger, more beneficial projects.
"Tell me what you can do with what I have."
One CEO expressed this sentiment very clearly. He said, "I am really excited because you are telling me you can do something with the prospects and customers I already have coming to me. Everyone else says I need to go find different customers." CEOs know finding new sources of customers is hard, potentially expensive and the returns may never be realized. Instead, they want to know that you can first
generate more sales from the people that they are already attracting
. Certain types of customer experience analysis can do this. If the research is effective, one effort can earn returns that fund future research efforts and the associated customer experience improvements. Again, lower the initial risk of the investment by identifying what can be done with the resources they already have in place. Minimize change in the short-term to prove to the CEO you and your team can be trusted and are worth a larger investment.
"Talk to me about like I'm an investor." 
CEOs, more than anyone else in their companies, care about risks and returns more than they care about features and processes. The key difference in a conversation with a Director of customer experience and her CEO is that the Director is focused on staying within her budget and moving the metrics her team is committed to or responsible for. The CEO is responsible for the optimization of the company's resources including financial capital, brand capital, human capital and more. He is dedicated to minimizing risk and maximizing returns. Short-term gains in customer experience improvement projects are extremely helpful to show what the long-term investment strategy can yield. But a promise of long-term returns without any evidence of short-term gains is not likely to be a promising conversation with a CEO who has not been down the path of customer experience improvement before.
"I am a human, treat me like one."
CEOs want to have an excellent experience. Their emotions fire and their brains wire just like yours and mine. A CEO needs to have multiple micro-moments of positive emotion when they are engaged with you. They need to be made aware of potentially negative micro-moments before they happen so there are no surprises. And, they need to have key negative micro-moments resolved so that they do not impact their memory of their experience with you or your company. Design your entire approach to the CEO as an matrix of micro-moments that evoke positive emotions and prepare them for predictable negative emotions. This will help them trust you more and be more open to seeing you as part of their risk management team.
"Be yourself."
You have to let the CEO determine if she wants to work with you. And, you must determine if you want to work with the CEO. A personality conflict is a high-risk issue that needs to be identified and addressed early in any relationship. If you enjoy humor or wit, let it show. That will win the CEOs over who appreciates it or deflect CEOs who don't like your style. This is important because if (or when) there is a challenge, you can rely on these moments of deep connection from the past to give you the relationship capital required to work through the challenge of the moment. Most importantly, you must walk your talk. If you are in the customer experience business, be sure to evoke positive experiences in your clients' hearts and minds.
If you don't keep these sentiments in mind when working with CEOs you will fail to connect with them. You will fail to earn the trust required for them to consider your position. You will fail to move their hearts and minds to a place of openness and curiousity about the possibility of what customer experience improvement can mean for their businesses and themselves. Finally, you will fail to serve their customers who are relying on you to convince the CEO that improvement of the customer experience really does matter.
The Result of My Meeting
So, how did my meeting with the COO and CEO progress?
The COO welcomed me with a gracious smile and a twinkle in his eye he told me that in the past week they had implemented changes based on my insights and their first campaign with the changes produced 90% more sales.  Then, the CEO came over and told me that he was going to reach out to another CEO he knew to tell him how valuable this research was and to recommend that his friend invest in a research project for his own company. 
CEOs trust other CEOs
This is the final point. When you've proven your value, be sure to ask for recommendations and referrals to other CEOs. You can even ask for a written or recorded testimonial. This will warm up the other CEOs so that they will seek you out.
Feedback
I thrive on feedback. I consume feedback. I love feedback. Someone once said "Feedback is the breakfast of champions." I believe it.  With that in mind, please, share your feedback about this post below so we can engage in a conversation. That's far more interesting than me just stating my perspective.
More Resources
If you'd like to learn more about how you can leverage your customer feedback you can read the #1 Best Selling book I co-authored,
"The Complete Experience: Unlocking the secrets of online reviews that drive customer loyalty"
or you can listen our interview about the book and how to use online reviews.
You can also download your copy of "
14 Simple, Easy, Highly Effective and Low Cost Ways to Generate More Sales with Your Online Reviews
."