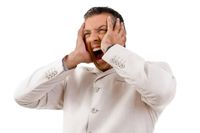 We all want to believe the predictions that this is the year customer experience management breaks through and customer experiences finally improve.  It would make our lives easier and our businesses would be thriving because people would be demanding our expert services.   But, I don't see that happening anytime soon for three reasons.
First, consider the belief systems of the executives in most companies.  Many have MBA's and are trained to think from a rational economic perspective. If consumer demand rises, the executives promote raising prices.  After all it's fair to get whatever the market will allow.  Economist Richard Thaler provides a relevant example in his book,
Misbehaving: The Making of Behavioral Economics
.
Researchers asked consumers to consider a hardware store that was selling snow shovels for $15. The morning after a large snow storm, the store raised the price os shovels to $20. 82% of consumers responded that this was unfair.  However, 76% of MBA students thought it was acceptable.  This is clearly a customer experience issue that would show up in feedback.
Second, consider the fact that these same executives demand the promise of an ROI before investing in customer experience improvement technology or initiatives.  The challenge here is that, if they come from the rational economic perspective demonstrated above, they will often either dismiss any prospect of improved revenues from better customer experiences as anomalies and not worth the risk of investing in, or, they will immediately focus on raising the prices so that they can harvest the economic value of the newly improved experience.  
In the latter case, their focus is not really on the customer experience, but on the higher prices which often causes them to promise their leaders or the board of directors improved revenues in an unrealistic timeframe.  When they miss their targets they don't blame their myopic focus on higher prices, they declare the value of improved customer experiences to be hoax and they cast aside the progress that was made.  They proceed to tell other executives of the failure of customer experience which deepens their resolve to a rational economic approach to business.
Third, these executives fail to see how they live a double life.  As executives they expect customers to behave rationally to the point that the customers should understand that lower prices mean longer waits, potential quality issues, etc.  However, when the executive leaves the office and becomes a consumer, he or she acts with the same irrationality.  
He gets mad at the waiter who forgets to customize his meal.  He yells at the call center representative who put him on hold for too long. He posts a scathing review of the hotel that reserved the queen bed instead of the king bed for him.  As a result, he swears he will never do business again with these companies and goes to their competitors.  He acts like an irrational customer instead of an impartial, rational executive.
In short, the advancements in higher quality customer experiences are not being held back by the lack of funding, or technology, or expertise.  I believe the key obstacle is the belief that executives hold that customers should behave rationally and those who don't are simply an anomaly to that can be ignored.