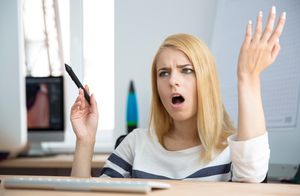 Several years ago, while reading an article about the next "must use" customer experience metric I found myself contemplating all of the various metrics that had come and gone throughout the years. I've been building analytical systems and teams in the business intelligence and customer intelligence arenas since 2000, so I've seen more than a few new metrics show up, shine and eventually fade. Frankly, I'd grow a bit frustrated every time my clients heard about a new metric because they would often abandon the efforts we were engaged in to chase the next shiny object without completing the work involved with their previously chosen metric. In the end, their lack of persistence meant a lack of improvement in the customers' experiences. 
  
While good metrics are critical for diagnostics, I often found that my clients were still stuck with a number or a score and were not really any closer to trying to figure out how to identify what they needed to do to solve the problem that the metric revealed. You see, a number may tell them what was wrong, but it cannot detect why its wrong or how to fix the issue.  
  
I knew it was time to take on the challenge. So, instead of developing another metric my team and I took a different approach.  We focused on the content of the comments in the surveys or online reviews that included the rating that was used to calculate the desired metric. 
  
Discovering Nine Tipping Points 
Our first step was to conduct a meta-analysis of dozens of academic articles, books and industry reports on customer experience research that claimed to have identified a better metric to drive customer satisfaction or loyalty. We created a list of tipping points throughout the customer journey that the research showed were critical to evoking a positive experience and increasing loyalty or evoking a negative experience and decreasing loyalty.  
In essence, these tipping points were moments on the journey where a customer would have a tendency to become overwhelmed with the challenge and start to a downward emotional spiral. On the other hand, some companies mastered these moments and they became the opportunity for customers to start an upward emotional spiral that would lead to satisfaction, the perceptions of excellent service or even loyalty. This was the turning point in our research 
  
We then analyzed thousands of publicly available customer comments across industries ranging from hotels, restaurants, rental cars, online and traditional retail outlets, electronics, home appliances, software and apps, financial services and insurance. These comments provided us insights to a list of nine descriptive tipping points that are universal across customer experiences.  We have since used these to help our clients develop the voice of the customer listening programs so they can identify what really needs to be fixed. 

  
The Nine Tipping Points 
  
Availability 
Customers often have an idea of the product, service or features they want.  They will look through your sales materials or your website for something to meet their needs. When these self-service customers don't find what they're looking for they may leave without asking for your assistance and eventually give their business to a competitor. 
  
You can usually discover an "availability issue" of this type when you look at the website analytics, search terms and other metrics that show that the customer has abandoned their search.  In those cases where customers do ask for assistance or indicate a challenge on a survey or in an online review, they often address what they are looking for in the terms of what they've seen a competitor has using the brand name.  They may also ask, "Do you have anything to help me do…?" This is why it is valuable to review your customer comments in the call center notes, emails or surveys.  You may detect language related to questions about whether your company offers a product, feature or solution and use that information to improve marketing content or innovation new products and services. 
  

Access 
Once a customer has purchased a product or service, they likely need access. This could relate to logging into a website, app or their account over the phone. It can relate to passwords, fraud blocks or technology failures. Customers may not address the real problem that is occurring when they cannot get access because all they know is that they cannot get in to do what they intended to. 
  
If you are interested in understanding the impact of access on customer loyalty, peruse the app stores online. Nearly every bank with an app has faced the wrath of customers who suddenly lost access to their accounts when the app updated and something went wrong. Access denials or errors are worse than having no app at all in today's world for some businesses. Financial services is definitely one of the industries that suffers from poor quality assurance in app access. Customers often threaten to close their accounts if they cannot get the access they expect.
  
  

Clarity 
Assuming you have what the customer wants and you have provided access so they can get what they want, your next challenge is clarity in communication, and for online businesses this includes website and app navigation. A customer who has difficulty finding things will often ask, "How do I…?" 
  
If you can correlate your channel data you will likely recognize the customers who are having clarity issues because you will see that they are on your website and on the phone with your customer service or tech support team at the same time. They want to know how to achieve their goal and they failed to do so with just self-service. If you can show them this one time, they will learn how and gladly do it in the future. But, if you change the procedure, they are likely to call back for more "training" and they will begin to wonder why they are loyal to your company when you apparently do not value their time and emotional state. 
  
If you run an offline business, have instruction manuals for your products, have a menu, or the customer simply needs directions to complete a task, make sure the instructions are clear to different learning styles. I am often amazed when I watch my daughters figure out how to use new products. One daughter reads every word of the instructions. The other goes to YouTube to watch and listen.  They each learn differently.  So do your clients. Support multiple learning styles.   
 

 
Ease of Use 
Once people understand how to do a thing, there is still a question of how easy it is to do that thing.  I know how to change my oil or change a tire on my car, but each of my vehicles require a different degree of effort to complete these tasks.  In recent years we've seen growth in the metrics related to the ease of doing business with companies.  While I believe there is merit in these metrics, solving the problem requires an explanation from the customer about what is or is not easy. 
  
If you are reviewing commentary about the ease of use, look for the adjectives and adverbs that describe how easy or hard a thing is. This sounds straight forward, but if you are using a text-mining software, you have to be careful how you build the rules or compile the training set. A less observant analyst may fail to realize that some "How do I…?" questions may be asking an "ease of use" question while others may be asking for clarity about an issue.  

  

Accuracy 
The first area I would tell most companies to examine accuracy is in their billing and reconciliation area. It is amazing to me how many times these processes fail. In fact, my team and I have noted a sharp increase in the lack of proper alerts in processes and procedures when failures occur. It seems that with the growth of automation there is a lack of critical thinking about the possible failure points during the process design phase of a project. Some clients tell us they wait for the customer to inform them of inaccuracies or failures. While you may do this during testing with a select panel of customers, this is simply unacceptable for your entire customer base. How are you compensating them for being your quality assurance team? 
  
Customers expect accurate reporting, accurate policy enforcement and accurate answers to their questions. But, too often we find that accuracy is not nearly as important to companies as call time and related metrics that promote transactional efficiency over task completion effectiveness. If you find your customers telling you that there are errors, things are wrong, or any of a number of related comments, you should consider rethinking your policies, processes, procedures and metrics. They may be too complex to ensure accuracy or your quality assurance is lacking.   



Speed 
There are several topics to consider when analyzing speed. We have been challenged to break speed down to different categories, but we have not been able to successfully isolate the language of one type of speed vs. another type of speed. The English language is far to complex or maybe just too ambiguous for the projects we have engaged in so far. 
  
Speed may refer to the speed of your website, the speed of answering your customer calls, the speed with which a customer receives an answer on a question they asked or a host of other issues. The point to look for here is what your ideal customers really expect and how you can operationally standardize the best processes and procedures to best serve them. 
 

Consistency 
If you consider the balance between accuracy and speed you will often land on a challenge in the area of consistency.  Too many companies fail to strike the balance that allows customers to know what to consistently expect because it seems to make no real sense why one customer representative is so knowledgeable, responsive or engaged while the next is ignorant, apathetic, disruptive or disrespectful. 
  
We often tell clients not to worry about impressing customers with a "Wow!" moment because it can actually more damaging for most companies. They look at us like we are crazy until we describe how a "Wow" that is not systemized simply expands the gap between the best and worst experiences customers have and therefore reduces consistency because customers will not know if the employee they are dealing with will do what's required to get by or if they will go all out to impress.  If you see phrase like, "Last time…, but this time…" you know you have consistency issues. Also, if customers tell you that they are getting different answers for the same question, you may have a consistency issue.   



Closure 
No discussion of customer experience tipping points would be complete without pointing out the need for psychological closure. Customers have a need to know that their issue is resolved, or at least the case is closed and no further action or results should be anticipated. Without closure, the customer has a psychological "leak" where they feel a drain emotionally but cannot actually identify why they are leaking. 

"Is there anything more you can do?" is an example of what you might read when customers lack closure on the issues they raised. The longer they stay in this state of emotional leakage, the higher the likelihood that they will tell other customers and prospects about their unpleasant experience; thus, causing greater damage to your brand. You can control this by being direct and expressing empathy for the way the situation remains. 
  


Emotion Evoked 
This is the broadest of the nine tipping points, but it is really a significant one. While the other points can usually be mapped to a specific interaction or moment on the customer journey, we have found that there are also points where customers are triggered emotionally outside of the other eight tipping points. These triggers are primarily related to the mindset of the customer and the paradigms they enter the situation with. 
  
These emotions should not be discounted or dismissed. They actually account for much of the feedback some of our clients receive. It can be helpful to gather and categorize the types of emotions that are evoked at each step of the customer journey. You can use this data to compare and contrast how well your company is doing to meet the vision of your ideal customer experience, if you have such a vision. If not, you ought to develop the vision of your ideal customer experience first.
 
 

Next Steps 
We've just barely touched the surface of what each of the nine CX Tipping Points are, how to detect them and what to do if you discover an issue with one of them. We've conducted months of research with clients and spent years building their Voice of the Customer systems so they can automatically detect these issues. While, the Fortune 1000 companies often require this level of support, we've found that smaller companies cannot afford the investment and don't have the resources to build a full-scale, full-time VOC analytical program. Therefore, we've created a few options for our clients who are growing, but not ready for that level of service.  
  
We find that our smaller clients or clients just experimenting with a VOC program make substantial improvements by having us serve as the outsourced customer experience analytical service once a year or once a quarter. You can do the same thing by planning a one-time research project on a periodic basis.  In addition, we created the CX Tipping Points Quick Study training program as a low-cost solution for companies that want to explore the opportunities of using their customer feedback, but are not ready to engage in a project.
  
Regardless of your size or level of engagement, it is important to start exploring the how each of these tipping points affect your customer experience and which CX Tipping Point you can address right now to make immediate improvements.




Have you read our #1 Best-Selling book, "The Complete Experience: Unlocking the secrets of online reviews that drive customer loyalty?"