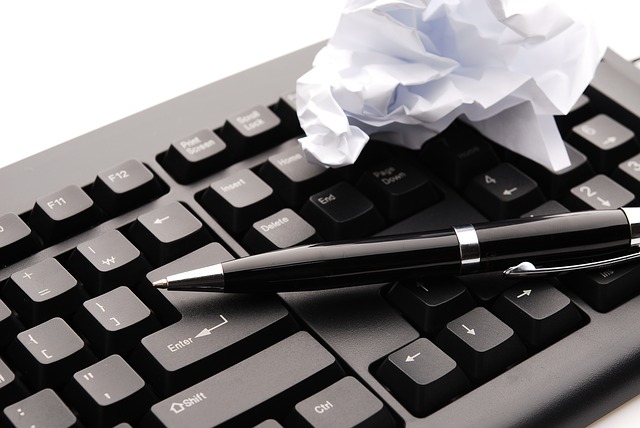 Author's Note: This is the first in a series of six posts on to help VOC professionals build a successful VOC Program.


The reported statistics are staggering. More that two out of three Voice of the Customer (VOC) programs fail to deliver actionable insights. While these reports are staggering, they're not completely unexpected. 
  
How many of us experienced similar rates of failure over the last 20 years with the implementation of versions of business intelligence (BI), customer relationship management (CRM), or any of the other analytical solutions that have been offered to help companies find the newest way to differentiate so they don't die? 
 
 
---
"The failure rate for CRM projects will rise from the current 65% to over 80% by mid-2003, according to Gartner research. It will, however, fall back to less than 50% by 2005 as an increasing number of companies embark on CRM initiatives without understanding the full extent of change required."
MyCustomer Newsdesk, June 15, 2001 
"According to new research, success in 68 percent of technology projects is 'improbable'. Poor requirements analysis causes many of these failures, meaning projects are doomed right from the start."
Michael Krigsman, January 14, 2009 
 
---

It's a pattern. Just like the patterns we look for in the data we analyze. And, if we were using our own VOC tools to listen and learn, we would discover that VOC, as a solution to the differentiation problem companies face, has failed in the vast majority of cases. 
  
Now, to be clear, failure does not equate to death. By no means is VOC dead. It has a long and likely prosperous journey ahead.  Ask any entrepreneur and you will learn that failure is part of the process of learning. And, applied learning is mandatory for success to eventually be achieved. 
 
 
---
"Do not be embarrassed by your failures, learn from them and start again."
Richard Branson 
 
---
 
 
I've built BI, CRM and VOC analytical programs for the past 16 years for Fortune 500 companies and I have done analytical projects for startups.  The products and services these companies offer range from hotel rooms to bank accounts and mortgages to auto and home insurance to medical exams to document management software to consulting and training services.  I've had far more failures than successes in that time, but each time, I tried to learn from the failures to achieve new levels of success for my clients. The teams I've worked with have earned numerous industry awards for their achievements and their companies have grown. Together, we've learned a lot. 
  
Why VOC Programs Fail 
Over the years, I have detected five different levers that can be combined to create success or cause failure for VOC programs. There is not a "one-size-fits-all" solution. In fact, each company will have a unique approach to using and combining these five levers to create their version of success.   The five levers are below, followed by a brief explanation. Each lever is explored more fully in its own separate post so you can click the link to learn more. 
  
  
Goals 
Every Voice of the Customer (VOC) program needs goals that are clear and measurable. The program itself must be held accountable to generate insights that drive ROI. Otherwise, there is no point in investing in VOC. And, no matter what you believe about NPS, satisfaction or ease of doing business scores, unless you have actually studied their impact on your business, you should not assume that improved scores equates to ROI. (READ MORE ABOUT Why ROI Goals are Essential to Your VOC Program) 
  
  
Genius 
There are few multi-expertise geniuses in the history of humanity. Don't make the mistake of thinking you're one of them. The best Voice of the Customer (VOC) programs and highest value VOC projects are led by people who understand the limits of their area of genius and how to integrate the genius of others to create a unified mind that sees more clearly, understands more deeply, and generates more value as a whole than is possible with a sum of the parts. (READ MORE ABOUT When Your Genius is Not Enough for VOC Program Success) 
  
  
Good Relationships 
Voice of the Customer (VOC) programs are not self-sufficient islands. They need a wide variety of resources from across the company. Here are just a few examples: 
Data from multiple systems and departments 
Analytical resources with different specialties and perspectives 
Funding for research efforts or for the program tools and personnel 
Trust in the VOC findings and in the stated value of taking action 
Willingness to invest resources to take action on VOC insights rather than other projects 
Enthusiastic and passionate support for the VOC program from the C-suite 
As this list shows, relationships are vital to success of the VOC program as well as individual VOC projects. When relationships fail, the only means of progress depends upon authority. And, few leaders respond well to dictates from their boss that were driven by a peer in another department. 
(READ MORE ABOUT Why Good Relationships Matter to VOC Success) 
  
  
Guts and Following Your Gut 
If VOC is new to your organization, you are in for massive change management. That means you are going to have to be absolutely convinced of the value of VOC in general and your VOC program and its capabilities in particular. You need absolute confidence because you will be called upon to at least defend your funding requests, data integration requests, team's insights and recommendations, and your insight-to-action initiatives. 
  
You may also find yourself in a situation where you don't have the information you need or you don't have the confidence to declare a definitive answer to a research question. In these cases, I encourage you to follow your gut and trust in your intuition in the process of doing your research. 
(READ MORE ABOUT Why Having Guts and Following Your Gut Leads to VOC Success) 
  

Grit 
Becoming an expert in VOC and then applying that expertise to build a successful VOC program requires vast amounts of learning, experimentation and failure. It requires that you be realistic about outcomes and confident in your ability to learn what is required to achieve those outcomes. It may require long nights of learning followed by long days of analysis. Being a great VOC analyst or leader is not for the timid. In my mind it is one of the most challenging jobs that exists in the corporate world today. 
(READ MORE ABOUT What You Need to Succeed as a VOC Leader)