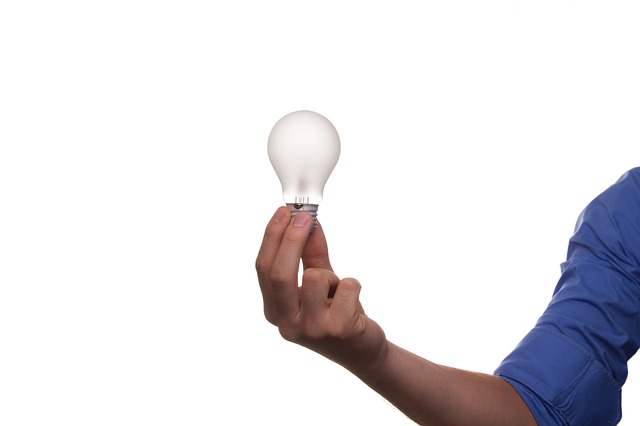 Author's Note: This is the third of a series of six posts about Why You Shouldn't Be Surprises Your VOC Program is Failing.
  
There are few multi-expertise geniuses in the history of humanity. Don't make the mistake of thinking you're one of them. The best Voice of the Customer (VOC) programs and highest value VOC projects are led by people who understand the limits of their area of genius and how to integrate the genius of others to create a unified mind that sees more clearly, understands more deeply, and generates more value as a whole than is possible with a sum of the parts.  
 
---
"The lone genius is a myth that has outlived its usefulness. Fortunately, a more truthful model is emerging: the creative network, as with the crowd-sourced Wikipedia or the writer's room at 'The Daily Show' or — the real heart of creativity — the intimate exchange of the creative pair, such as John Lennon and Paul McCartney and myriad other examples with which we've yet to fully reckon." 
New York Times, Joshua Wolf Shenk, July 19, 2014 
---
  
While big data is such a hot idea, we seem to have forgotten the value of big conversations. I have learned more in my career and discovered my most valuable insights when I invested in conversations with people who were geniuses in fields I could barely understand. 
  
Elevating Your VOC Genius
The best VOC program leaders find ways to constantly build conversation between the members of the team, other analytical teams in the company, and other VOC teams inside and outside their industry.  A few years ago I read some great research that pointed to why Silicon Valley grew as the technology innovation capital and Boston did not even though there was roughly the same concentration of skills and talent in each location in the mid-sixties.  
  
The answer was the frequency of conversation between different geniuses which led to the cross-pollination of ideas.  Conversations between big thinkers was more common and highly promoted in Silicon Valley whereas in Boston they were shunned and frowned upon or even prevented with strict non-disclosure and non-compete contracts. 
  
VOC teams that elevate their own genius through continuous mastery of their craft will accelerate and amplify their results when they consistently engage with geniuses in tangential areas of the organization, industry or the customers' lives. 
  
Here are a few examples of other geniuses I have relied on for help in generating insights: 
Product managers 
Contact center agents (especially the agents who are masters at saving the customer relationship) 
Marketing copywriters 
User experience designers 
Ethnographic researchers 
Data scientists 
Executive assistants (they are the key to influencing some leaders) 

Integrating Data  
This integration of geniuses should be complemented by the integration of data. Big data is important. And, of all customer data, the first data that matters to VOC is customer behavioral data. Remember, if you are setting goals to improve any customer driven metric, you need the data to segment the best and worst contributors to that metric so you can understand what they have said and how it correlates with or causes or results from their behavior. (See Why ROI Goals are Essential to Your VOC Program) 
  
An equally important, and often overlooked data set that is required for proper VOC analysis involves the company's engagement data. This involves the operations data like hold time, first contact resolution, aging of issues (how long customers have to wait to get answers) and the calendars and details of company publications and product or service updates.  These latter are often ignored. But, when unexplained spikes occur in VOC themes, it can often be traced back to something that was done by the company like a scheduled website or app update. 
  
Understanding how different departments are using their genius to influence the customer experience or to engage the customer or simply to fulfill the customers' requests are all vital to understanding the context of the VOC themes you're analyzing.

Read more about Why You Shouldn't Be Surprised Your VOC Program is Failing.

Or, read the next post Why Good Relationships Matter to VOC Success.