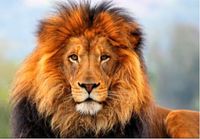 Have you ever had one of those moments when you look back and "discover" a catalyst for change in your life or your business?
While doing research for my upcoming book, "The Customer Within," I found an article I read in 2011 that caused a profound shift in how my company does customer experience analysis and how we make recommendations to our clients.  It was an article about the research Twitter conducted measuring the ebbs and flows of mood throughout the day and week.  The researchers found that tweets were more positive on weekends compared to weekdays and they were more positive in the morning than later in the day.  They concluded that it was related to the sleep patterns and potentially work related stress of the individuals posting.
This changed how we approached research as a company because it caused me to face the reality that no matter how good the processes, policies, procedures and products are, my clients have to focus on improving their people. I thought, "If biology can have this effect on tweets, it must be impacting customer experiences too."
I went to work analyzing tens of thousands of customer surveys from contact centers around the world and confirmed that there indeed are patterns throughout the day and across the week that contribute substantially to the survey scores.  I could actually see how the scores moved by several points up or down throughout the day.  And, if more surveys were taken in particular period of the day than usual, it could have a noticeable impact on the scores for the day, week or even the month. 
Since then, we have worked to recommend changes in the first 4 Ps of processes, policies, procedures and products.  However, the most significant change occurs when we work with the fifth P: people.
As a result of this insight, last year we introduced
Beast Mode Live
.  It combines the mental focus and emotional resilience training that Dave Austin, a leading mental performance coach for professional athletes and Olympians, created with the research I have done over the last 15 years related to customer behaviors and beliefs.  
We realized that any training that helps contact center employees has to go beyond service basics, technical training and reinforcing the metrics that matter to develop a shift in mindset and the ability to reset their emotions instantly.
As an example, while on a challenging call, employees who have internal alerts to make them aware of their spiraling emotions and an available mental trigger to bring them back to focus on what they can do, not what is out of their control, they are more successful in solving problems and make more sales while providing better service.   The trifecta!  This type of training supports immediate improvement and long-term growth in the employee which has a substantial impact on her morale and engagement, the customer's experience and relationship, and the bottom line of the company.
Positive customer experiences depend deeply on employees who maintain a positive emotional perspective and an open mindset that is focused on what is possible.