About Tony Bodoh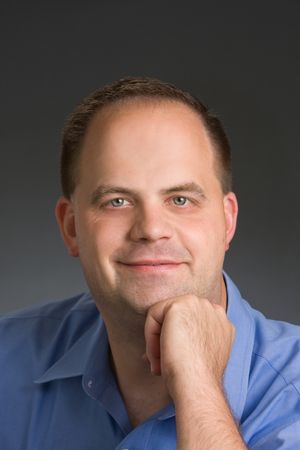 Tony learned at an early age the power of listening and letting people know they've been heard. He started a lawncare business at 11 years old. While his friends had one or two lawns to cut, Tony kept busy all summer long with sixteen clients, including the local Post Office and the Post Master's lawn. He learned that, while quality lawncare mattered, most people just wanted to connect and be acknowledged for who they were.

Today, Tony is a #1 best-selling author and the founder or co-founder of five companies ranging from customer experience consulting to small business training to television. He easily navigates the international stage speaking at both personal growth seminars as well as the uber-nerdy technology conferences. Tony writes his business blogs, personal growth essays and children's stories. While he now coaches executives, he has taught high school for one year and in the Business Department of Aquinas College in Nashville, Tennessee for seven years.

As a passionate believer in the power and possibility that is contained in each moment of human experience to alter the course of history, Tony financially supports the building of sustainable villages in Africa and Haiti. He donates his time at his daughters' school and serves as the mental performance coach for the Nashville Irish Step Dancers.

Tony resides in Nashville with his wife Julie who is a renowned executive chef and his two daughters who each earned two Guiness Book of World Records before they were 10 years old and are award-winning Irish Step Dancers.

Other Highlights
Trainer for Fortune 1000 companies in hospitality, financial services, insurance and technology companies
Speaker at business intelligence and customer experience management conferences such as Business Objects, MicroStrategy, The Voice of the Customer Executive Forum & Clarabridge Customer Connections
Presenter & panelist at the Text Mining Summit and the Annual Airlines Symposium
Work profiled in CIO Magazine, Knoxville Business Journal, SearchCRM.com, dmreview.com, Hotel Business Magazine, intelligententerprise.com, b-eye-network.com and htmagazine.com and more
As an inspirational and motivational speaker, Tony shares the stage with many world-renowned speakers and best-selling authors such as Jack Canfield, Mary Morissey, Bob Proctor, Gay Hendricks, Peggy McColl, Mat Boggs, Cynthia Kersey and Dave Austin.