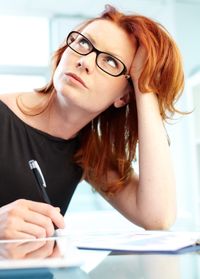 My daughters begged me to take them to the new Pixar film, "Inside Out."  It sounded like a fun evening after a long day of customer experience analysis and training program development.
WOW! 
I have always been a fan of Pixar's films because of the many levels that the audience can engage with them and learn from them.  My daughters were entertained and they took away some pretty advanced ideas that I wish I had known when I was their age.  I was definitely entertained.  But, I was also intrigued.
You see, in the movie, Joy discovers that she is not sufficient for the mental and emotional health of Riley, the young girl who Joy animates.  Riley needs the other emotions to take control at points to keep her safe, to help her process new challenges in life and to be aware of opportunities.  When Joy refuses to let Sadness have her turn, Riley takes a turn for the worse.
What I loved is that the movie brilliantly shows that an interaction can involve multiple emotions.  If we focus on one moment it may be Joy, but if we turn the clock back a few moments, we may find sadness or anger.  This is how we complex humans really work.  
An experience is not the sum or or product of the interactions we have, it relates to the moment we are focused on remembering right now.  Riley had happy memories, but turning back the clock, we see that the happiness comes out of her most challenging and sad moments.  It is this complexity that helps her grow to embrace all of her emotions.
Do a
Google search for the
definition of customer experience
 and you will see that most of the experts out there consider the customer's experience to be the sum of or the product of all the interactions that a customer has with a company.  This is just not true.  Like Riley, the experience you are having in this moment depends on what you remember in this moment and not on all of the moments of interaction.  
Studies show that when individuals are primed with different emotions they can recall the same interaction in different ways.  Customer experiences are highly dependent on person's state during the moment that the interactions are being remembered, not on all of the moments of the actual interaction.  We must move away from our simplistic ideas of human experiences.  We must embrace the reality of how human beliefs, biology and behaviors impact our experiences at the moment of interaction and at the moment we recall those interactions.
Thank you Pixar for making it easier to explain the complexity of human experience.