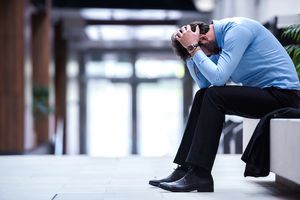 Let's get real for a moment. 
Most of us have heard, and probably espoused, that "Our customers come first" or that "We value our customers." Maybe you've even gone so far as to fill out one of those silly industry surveys that asks if you plan to invest more or less in customer experience next year.
So what!
The fact is this: We (and I include myself in this) are failing our customers every single day.
I know that's not news to you but I have to point out the painful truth.
Now, I'm not going to tell you you're failing because you need my company's services or a new software or some next generation app. Nope! You don't need any of those things to really turn your customers' experiences around.  Those are just icing on the cake at best if not just distractions from the real problem you have.
There is only one thing that is really wrong in your company that is causing those unacceptable conditions your customers have given up trying to tell you about.
If you're still reading this, I am impressed. You might actually care. 
Ok, I know some of you think I'm being obnoxious or rude. Maybe I am. I'm doing it to get your attention.
You see, the moment we lower ourselves into a discussion about the ROI of customers' experiences we are at the edge of forgetting what really matters. Is ROI important?  Absolutely!  You should not launch a single customer experience improvement effort without knowing that it will, or is at least highly likely to, generate an acceptable ROI. But, the return cannot be the "Why" behind your customer experience improvement efforts if you want to really sustain a leadership role in your industry for a long time.
The only thing that deserves to be considered the "Why" behind your CX improvement efforts is the customer.
Now, I'm not talking about the persona that marketing created for you or the vague "customer base" that your research team refers to in their 52 slide PowerPoint deck.
I am referring to your living, breathing customers.  More specifically I am referring to the moments of life that you steal from them through your poorly designed processes, automated gatekeepers and slightly veiled attempts to improve call times while failing to really resolve your customers' issues.
Each customer entrusts you with their life.  Literally.
They give you irreplaceable, precious moments of life that they will never reclaim. They give you the breath they take during those moments. They give you control of their thoughts and emotions. They give you access into their very being.
And what do you do?
Put them on hold. Treat them like sh**. Despise their very existence. 
What if you took a moment of your own life to reflect on what you are doing to your customers and on the fact that you will never get that moment back? It cannot be reinvested, reused or recycled. It's gone.
One neuroscientist calculated that a psychological moment for a human was about 3 seconds long. That means that a person who lives to be 80 years old will experience 840,960,000 moments during their life.
That may seem like a lot, but you've burned up about 150 moments reading this. Was it worth it?  Would you recommend someone else give up 150 precious, irreplaceable moments of their life to read this?  
While those 150 moments may not seem precious now, heck you have a few hundred million more to go, how precious will they be when you are struggling to take just one more breath?  
At that last moment, what would you give to get back just a few of those moments you wasted while being on hold for your cable provider, bank or mechanic.  Was it worth it?
This very thought has been the "why" that has fueled me since late one night in February 2009 when i was at the edge of life itself. Between my gasps for air as I fought to stay alive, I vowed that, if I awoke in the morning, I would leave my "secure" job that was so stressful it was killing me and I would find a way to impact the world. When I awoke the next morning, I was a bit shocked. Then, I remembered my vow. Within three months I left the company I was with and started my own consulting company. My mission was to help companies create experiences for their employees and customers that gave life, not took it away.  We've achieved a lot in the last 6.5 years. But there is so much more to do.
I hope that, when I do finally take my last breath, I do it knowing that my work has provided for more moments of life for billions of people who have lived or will live long after me. And, I sincerely hope that I can thank you with my last breath for your part in helping me give life to those billions of people.