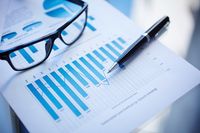 While at a conference last week I had lunch with a doctor who is also a best-selling author and the owner of a medical practice with multiple locations. We started talking about her practice and the patients' experiences. After a few minutes of discussion, I asked her a question that stopped her cold.  She looked at me with a bit of a shocked look on her face and said, "I've never really thought of that?"
"Don't worry, most companies miss it," I told her, "Even some of largest companies in the world miss this critical step in their customer experience improvement efforts."
What did I ask this world-renowned doctor that caused her to stop and think?
"What would you love to overhear your patients to say about you and your practice after their visit?"
What would you love to hear?
Think about that for your own company.  Have you ever really answered that question?
I find it ironic that most of our clients never considered this question before we asked it. Yet, they want to hire us to help them analyze and improve their customer experience.  How do they propose we do that without first telling us what the target is?
Well, the answer most will try to give is usually some number or rating level on a survey or review site. "We want to get all tens," or "We want to be #1." The problem with these answers is that different customers have different ways of rating. And, their expectation, based on your marketing messages or the industry standard or some other influences, of what they will experience sets the bar before the experience even happens. From one perspective, no matter how well you serve them, it might not be right to earn the top rating because they have a different expectation or set of values.
Consider two examples that we've found repeatedly over the years in our research.  
A guest arrives at a 2.5-star hotel, as rated by a third party like AAA, and he expects a particular level of service that he has experienced at the same type of hotel several times before. But, in this hotel, things are different. There are more smiles, more attention to details, more focus on pleasing the guest--and all for the same price. By the end of the stay, the guest believes he has just had the best hotel stay of his life. He rating and review online reflect his surprised and delight.
Another person who typically stays at a 2.5-star hotel decides to go to a 4-star hotel for a conference or business event. During and after his stay he complains extensively about everything that was wrong even though he received objectively better service at this hotel than other hotels. Why does this happen? Because, the guest is used to paying a lower rate for the use of a bed and a bathroom. He finds no value in marble countertops in the restroom or extra soft comforters or a massaging shower head. These are just a waste of money to the guest. Therefore, he would rather stay at their 2.5 star hotel and pay a bit less. As a result, he feels like he's been taken advantage of or "nickel-and-dimed" throughout the entire stay. His survey ratings reflect this and the hotel's reputation suffers.
Building a Customer Experience Vision
When you are creating your vision of the ideal customer experience what should you consider?
I recommend starting with the five autotelic experiences that Dr. Martin Seligman, the founder of Positive Psychology, has identified as key to a thriving life.  These experiences are sought for their own sake, not as a means to another end. Dr. Seligman conducted years of research and has clarified each element. I find these provide the right starting point when you consider your ideal customer experience. Your vision should help you understand what you want to evoke in your ideal customer's experience, not how it will be evoked. The latter will be addressed in the features and benefits of your product or service.
Positive Emotions
What positive emotions do you want your customers to feel? What feelings do you want them to be aware of in a particular moment on the customer journey and which emotions do you want them to remember long after they finish their transaction with your company? What part of "the good life" will they associate with your company? 
Engagement
Do you want your customers to be "in the zone" or get into a state of flow? The state of flow is powerful because in that state, a person's complete attention is focused on the task at hand and they have no bandwidth to be distracted or to be self-aware. Their consciousness essentially merges to be one with the task they are performing. Video gamers know this state. It can be a blissful state. Flow can be evoked in many different settings and is key to individual growth. Do you want your customers to be fully engaged at a specific point of their journey?
Relationships (Positive)
Do you build rapport, trust and a real relationship with your customer? This nothing to do with measuring the dollars they spend with you. It relates to how well you know your customers and if they would turn to you for help in a challenging situation. Do they see you as a support structure for them to lean on? Can they rely on you in tough times? Can they share their successes with you? Do they want to stay connected to you in some way? Would they consider your brand to be like "a friend."
Meaning
Does your ideal customer experience create meaning and significance in the life of your customer? Is it something they will look back to as part of one of their lifelong memories? Will they remember that it was your product or service that helped them be a part of something bigger, give back to the world, or will it help them see themselves as a contributor not just a consumer? As an example, we provide a way for clients to
help us build villages in Africa
.
Achievement
Do you help your customers achieve a new level of mastery? Can they rely on you to help them through life's challenges to arrive safely on the other side with a deeper awareness of who they really are and what they can truly accomplish? Do they feel like your company's products and services are a critical part of the successes in their lives?
Each of these five types of experiences can manifest in a variety of ways. And, if you consider them well, you will have the milestones to know if you are on the right path or not when you actually hear your customers' feedback. Then, you can consider which features and benefits you need to improve to move closer to the experiences you'd love to evoke in your customers' lives.
Why this matters
In a previous post I called on you to help find ways to "
give life" to your customers
. Exploring which autotelic experiences you intend to evoke is how you start identifying what "giving life" looks like for your company. These autotelic experiences improve the quality of your customers' lives and raise their awareness to what is possible in their life. Customers may be uplifted and inspired. These experiences could change the course of your customers' lives and the decisions they make in the future.