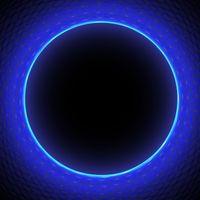 We live under such illusions.  We think that what we perceive and are aware of is all, or at least most, of what actually is. How wrong we are. 
I was reminded of this fact when I was perusing the science section of a book store with my oldest daughter recently.  She was looking for a book that would be an interesting read.  Mind you, she is turning 11 soon but she was intrigued by the quantum physics books. (Yes, I learn much from her.) 
As we browsed, she came upon a book, "The 4 Percent Universe: Dark Matter, Dark Energy , and the Race to Discover the Rest of Reality."  She read the summary of the book on the back cover. Her eyes lit up.   
"Daddy, I want this book!  I want to learn about the 96 percent of the universe we cannot see." 
It got me thinking about how much information is all around us that we never experience.  According to research there are approximately 11 million bits of information bombarding our senses in every given second.  However, our conscious awareness can only process 126 bits of information in the same time frame.   
How much are we missing?  A ton. 
Consider these facts when you are designing or redesigning the environment your customer journeys through.  Most of the effort you put in will be missed by most of your customers.  Which elements have an impact and which one's don't?  You find out by asking your customers what they loved, as much as you ask them what they would like improved. 
In reality your customers can only tell you what they are aware of, and that is very little. So use that as your starting point. You learn from what they think they experienced and why they think they experienced it.  Then you work back to the causes of those experiences to determine which ones were in the environment and which were in the minds of your customers.