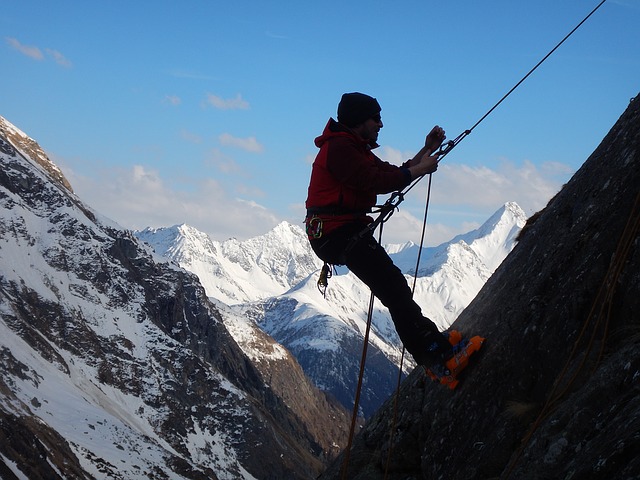 I did not realize it until the messages started flowing in on LinkedIn.
Apparently, today marks eight years of business for my customer experience consulting firm, Tony Bodoh International. It also marks the week I decided to leave my corporate job to strike out on my own. 
As I sit here reflecting on the last eight years, my mind is swimming with all that we've been through and all that we've accomplished as a company, in the customer experience industry and in my family. There still moments that make my stomach twist into knots, even though they are just memories. And, there are moments of pure fulfillment that are as fresh today as when they happened. While I did not enjoy some of it, I would not trade any of it. Each moment has contributed to what we've built and it serves as the foundation for the lessons and success we will enjoy in the future.
In light of this anniversary, here are 10 lessons I learned and work to live every day:
Set big, breakthrough goals for yourself and for your industry. Anything less is a waste of the precious moments you have in this life.
Become self-aware so you know what you are feeling and thinking. Operating from a state of awareness increases your power to achieve your goals.
Learn to distinguish between the feelings that are actually warnings of danger and those which are just warning you that you're outside your comfort zone. Being aware of the former will protect you while being aware of the latter will allow you to move forward when you least feel like it.
Learn the value of using five minute increments to work toward your goal. Sometimes when you are facing fear, doubt and worry five minutes of brave action is all you can muster. That will be enough to turn things around.
Learn the value of relaxation, meditation, exercise and other tools through experience. There is no greater asset than your mental, emotional and physical well-being.
Master focus by turning off the distractions and staying with a task for hours at a time. In this world of 140 character updates, your ability to focus will amplify your results.
Find top-notch coaches who have proven results and be teachable. You're going to make mistakes and fail but having a coach who you learn from can help you avoid some mistakes and get you back on track after you do fall.
Learn to tell good stories because information alone is not nearly as powerful as a story. People remember the feelings they had when you told a story and the information you give them will tag along.
Only work with clients who are as passionate about their customers' 'success' as you are about your clients' success. Belief in what's possible has always been the catalyst for doing the 'impossible.'
Be humble and ask for feedback often from those you trust most. You are blind to some of the effects of your beliefs, feelings and actions and you need a good friend to tell you what they see if you are to achieve real success.
BONUS LESSON: Always find and be grateful for the kernel of truth in all feedback you receive. Even the most unpleasant feedback can move you forward when you graciously receive it and seek the truth in it.
Let's Go Deeper
I believe these lessons have helped me achieve the many things I have these past eight years. If you believe they were worth your time and have given you something to consider, I invite you to join me in my
Brave Leadership Masterclass webinar
that I am offering this week. The webinar will give examples of how I apply some of the 10 lessons above with the customer experience, marketing and sales work we do with our clients and what our clients have been able to achieve as a result.
If the link doesn't work you can register by copying and pasting this URL in your browser: https://expertise.tv/webinar/brave-leadership-masterclass/landing
***      
Tony Bodoh is the co-author of the #1 best selling book, "The Complete Experience: Unlocking the Secrets of Online Reviews that Drive Customer Loyalty" and he is the creator of the 30 Day CX Challenge where employees quickly learn how to really listen for the hidden patterns in what customers say or write and then how to effortlessly act to evoke a 5-Star customer experience.