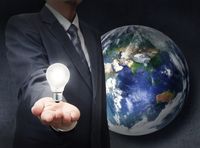 Do you ever find yourself feeling the frustration of discovering great customer experience insights that could really impact your company's success metrics, but you can't get executives to take action? Maybe you invested an all-nighter in exhaustedly preparing the slides. Or, maybe you had that pit in your stomach when you missed your child's ballgame because you were on calls trying to convince people to listen.  Maybe you've gone to bed at night feeling defeated because you know what the problem is, but no one seems to be listening?
You're not alone. I've been there.
I clearly remember how In one Fortune 500 company, I was elated when I discovered the causes of $500 millions in attrition. The middle managers I was supporting were excited to bring it to their leaders, but they insisted the slides have more graphs, charts, statistics and numbers.  They said it had to be, "bulletproof." Apparently, that was the only way we would influence action. So I stayed late at night and missed my daughters' dance classes to make the slides.
I went along with it and made excuses to myself and my family about how this was so important and I rationalized it because I "knew" that this time would be different.  When my wife rolled her eyes, I pushed down that uneasy feeling in my gut and assured her that it would really change things this time.  It had been three hard years of long hours of analysis coming up with good solid insights that produced little action from the operational teams.  In the past, with each actionable insight we discovered, we were made to feel useless because we were told that the number of customers affected was not big enough to merit an investment.  We needed something bigger.
This time it was big.  $500 million a year big.
I would like to say we had success, but instead, after several weeks of attempted meetings and little executive attention alone with missed family dinners, we were directed to put the findings aside because there was no way to take action on them.  I felt broken.
This was a low for me.  I almost gave up. I struggled for weeks through the lack of motivation and then through the anger that I had given up so much and missed so much of my kids' lives in exchange for being ignored by the very executives who said they wanted my help.
When I started to get re-energized I began to ask a different question.  "What motivates people to invest in something?"  
That's when I stumbled upon some experiments that were done with charities.  The sicentists found that people would be more empathetic and give nearly twice as much when they are told the story of one "victim" versus hearing statistical information about a tragic situation.  Priming donors with statistics engaged their rational brain and actually blocked their emotions from engaging in empathy. But, if people could relate to the victim and they felt like they could solve the problem, they would invest nearly double in the cause.
That was the moment of awakening for me.  
I thought, "We need a cause.  We need a victim.  But, we also have to do the statistical analysis to find what will really drive improvement for the company. We have to tell the story of just one customer and we need to demonstrate how they were a victim in the situation.  This might move executives emotionally so they pay attention and invest resources to fix the problems."
After a few attempts, I discovered the key elements that needed to be on a single slide that would tell the story of a customer "and thousands" like him or her" in a way that immediately moved executives into a state of empathy and action.  It was refreshing to see the company take action and invest millions in solving problems that generated larger returns.  
In one particular case, the CMO of the company walked in unannounced to a meeting. He sat down and looked at our story slide.  Within a few moments, he looked up and said, "This happened to my wife the other day.  What do we need to do to fix it?"  Before we left the room the CMO sent emails with directives for a number of his leaders. Within weeks, over $1.2 million was invested in the first stage of the solution.
Remember, actionable insights will not drive action alone. You need to tell a story.  Your customers are relying on you to tell their story.
In order to help more companies help their leaders take action, I created a course called "Storytelling with Your Data" based on my discoveries and had the opportunity to share it with clients as well as the executives and TDWI in Boston last year.  It made an impact on several of the attendees.
Contact me
if you know someone who would benefit from the course.