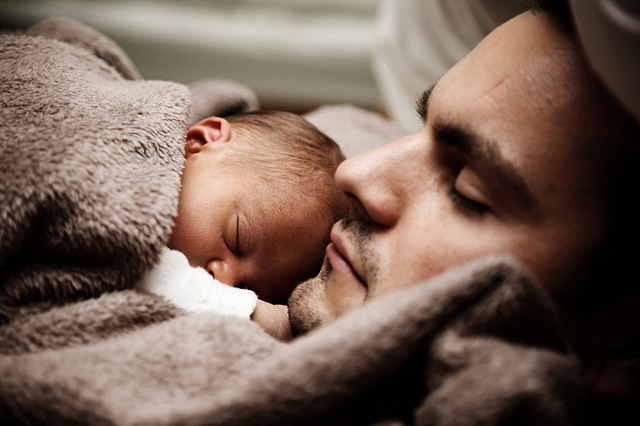 "Breathe!"
"Breathe!"
"Breathe!"
I told myself as I waited for my medication to take effect. I was in anaphylactic shock in a hotel room. My wife asleep next to me and my kids across the room sleeping on the pullout sofa.
"Will I wake up? Will I ever see them again?"
I felt tears streaming down my cheeks.
I had awaken moments before, gasping for air. I had to tell myself to breathe because my body was deep into shock already and my nervous system was shutting down. My heart was slowing down. I was losing consciousness.
I had just enough strength to will myself to grab my medicine off the nightstand beside me and take it.
In that moment I made a decision. Then all I remember is…blackness.
Paying Attention
How often have you heard the phrase, "Pay attention," and given its meaning any deep thought?
What does it mean to pay attention? Why is paying attention so important?
Marketers pay billions of dollars a year to find new ways to get you to pay attention to their brands, products and offers. Your significant other raises his or her voice to  influence you to pay attention. When you are in a meeting with someone who can affect the course of your career or project, you find yourself paying attention.
But why? What makes attention so important?
Simply stated: We only experience what we pay attention to. And, the experiences we have form what we believe about how the world operates and what we remember about the past. Our experiences ultimately define our lives.
When we pay attention, we are altering the course of the rest of our lives whether we are paying attention by our deliberate choice or by default.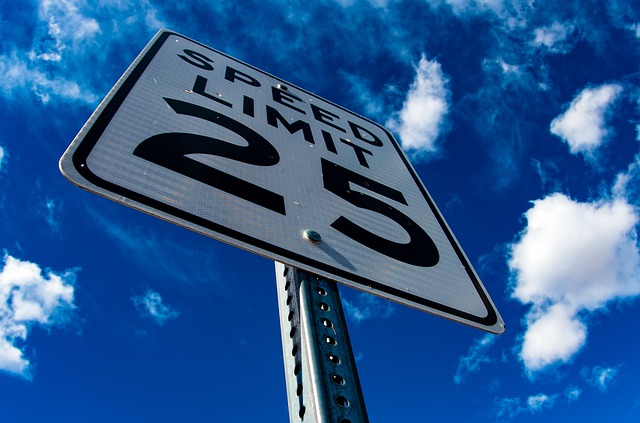 Limits of Attention
Our experience of life itself is dependent upon what we pay attention to and how we pay attention.
A wide range of scientists from experimental psychologists to neurobiologists to quantum physicists have been attempting to identify the information processing rate of our conscious mind. Estimates range from 128 bits per second to 2000 bits per second.
That may seem like a massive difference, but in reality, it is insignificant. These same scientists have calculated that we have upwards of 400 billion bits of information streaming into our brain from internal and external stimuli each second. So, whether we are conscious of 1/200,000,000 or some slightly different portion of the information available to us, is insignificant. And, the information we are processing does not include the information around us and within us that is not detectable by our sensory faculties and therefore available for processing (i.e. sound frequencies, light waves, odors, etc. that are present but we cannot detect).
In reality, our moment-to-moment experience of life is based on just a tiny portion of what is really happening around and within us. And, we can only recall a much smaller portion of that which we were ever consciously aware of for a moment.
But let's take this a step further.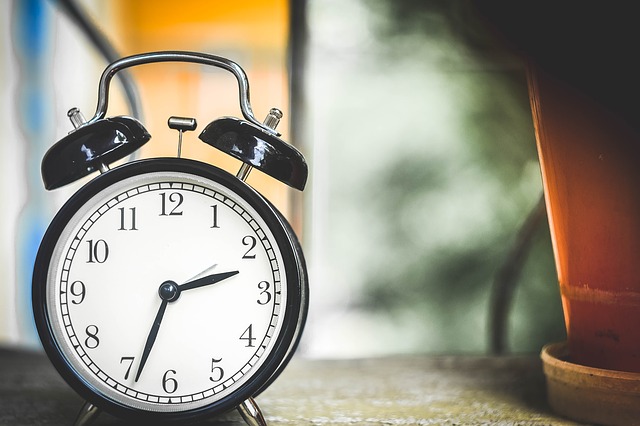 Moments of Your Life
None of us know how long we will live, but we do know our lives will come to an end. I experienced what it was like to get too close to that door. The moment and the memory of those moments in that hotel room, telling myself to breathe, changed the course of my life. But, for all this talk of moments, what is a moment?
Psychologically, a moment is about three seconds. There have been multiple studies that come to the same conclusion. It is in that timeframe that something lingers that we have conscious awareness of. 
Interestingly, this leads us to the ability to estimate two things and ponder a third:
1.     How many moments are in a person's life?
2.     How much information can a person consciously process in a lifetime?
3.     What is the value of a moment?
For the first question let's assume a person lives for 80 years, we can estimate that they will have about 2.5 billion moments in their lives. But, if you subtract the third of their life that they are sleeping, you arrive at nearly 1.7 billion moments of potential conscious awareness.
Next, we can estimate that for each 3-second moment they are processing 6,000 bits of conscious information so they will be aware of approximately 10 trillion bits of information in their lifetime or 1.25 terabytes.
Please note, I am neither a neuroscientist, physicist, psychologist or computer scientist. If I have made an error or offended you by my simplistic explanations, I apologize. There is a point to all of this.
If we can measure the information one can process, and if we can begin to understand how one momentary experience—like my life-or-death moment—can alter the course of one's life we can potentially calculate the real value of a moment in light of the effects of the measurable changes that are the result of that moment.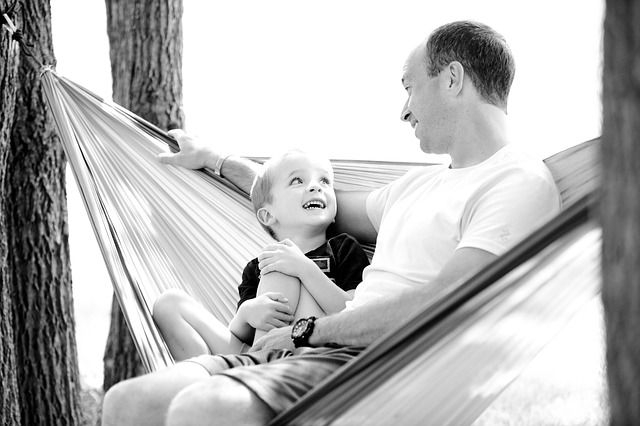 Why Does this Matter?
Nearly everyone can point to at least one 'defining moment' in their lives where they decided to change the direction their life was headed. This causes ripple effects throughout their families, communities and eventually, the world.
I for one decided to leave my corporate job and start my own business. As a result, I have helped clients and met people from around the world that I would likely have never crossed paths with otherwise. And, because of the impact my work has had on my clients' customer experiences, I've had an impact on millions of other lives. At least some of them experienced moments of change as a result.
These moments matter because as we change by decision or default in response to an experience we have, we change the course of human history.

YOU MAY ALSO LIKE: The Fundamental Choice in Customer Experience 
Researching Positive Experiences
The formal scientific study of moments of positive experiences expanded exponentially under the leadership of Dr. Martin Seligman since 2000. This research continues to prove that positive moments lead to greater human achievement and economic benefit. It is now intersecting with the field of Behavioral Economics to show how 'irrational' human behavior is predictable and positive engagements can impact social and economic outcomes. Here are a few notable researchers who I follow:
Dr. Paul Zak works with the neurology and biochemistry of trust. He discovered that as we express empathy toward others and engage in pro-social behavior we evoke trust. His research proves that the bonds of trust have a real and measurable economic impact on both microeconomic and macroeconomic levels.
Dr. Barbara Fredrickson and her associates have found that micro-moments of expressing and feeling positivity lead to deeper relationships, better health, higher productivity and improved communications.
Dr. Martin Seligman and other positive psychologists have discovered that regular gratitude exercises which include the deliberate expression of gratitude to others leads to improved physical, emotional and mental well-being.
Researcher Carol Dweck has shown that priming people with praise for effort rather than for achievement can immediately move them into a more creative and capable state she calls the 'growth mindset.' This mindset helps people find better solutions to problems because they are willing to learn and take new perspectives.
Dr. Mihaly Csikszentmihalyi identified the conditions that lead to flow—athletes call this 'being in the zone' and artists or spiritual gurus refer to it as 'transcendent oneness with the Divine.' He calls it the optimal human experience. It triggers optimal human performance, enhanced creativity and moments of exceptional achievement.
Daniel Kahneman developed Prospect Theory and many say he is the father of Behavioral Economics. His work shows that emotions, not logic, drive many—if not most—of our economic choices.
RELATED CONTENT: The Most Missed Step in Customer Experience Improvement
 
Applying this to Customer Experience
When customers have an experience, they have paid attention to how they feel, what they are thinking and/or what they are doing. This means they have sacrificed some of their limited moments of life itself and given it to you. They have traded, not something that can be replenished like their money, but that most precious gift—life—for the experience that is evoked by your employees, product or brand.
While few people ever consider the value of that trade—the investment of life—they do have some level of conscious awareness that it happens. Wasting time and waiting for answers or assistance are leading causes of complaints or low scores on customer reviews. Of course, most people would say they're upset because they have better things to do. But, they can only make this assessment of the value of time if they understand there are limits to their time.
Sure, they may be thinking of this hour or this day as being limited. But, why do we even measure time? Because it is limited and we need to know how to use it wisely and how to organize the activities of our lives so we maximize the value of the time we have.
A customer's experience is not just important because of the value it can bring to your top and bottom lines. These are important and I would never suggest otherwise. The additional cashflow allows you to invest and innovate in making new products and services that make life even better for your future customers, your employees, your shareholders and you.
But, if you stop there and never think about the value your customers are really trading for the experiences they are having with you, you will never grasp the gravity and importance that needs to be placed on the customer experience in this moment. Realizing that customers are actually trading their life for the experience you and your employees or products are evoking makes the equation lean heavily in your customer's favor and should cause you to consider deeply the intentions and behaviors you and your teams engage in daily.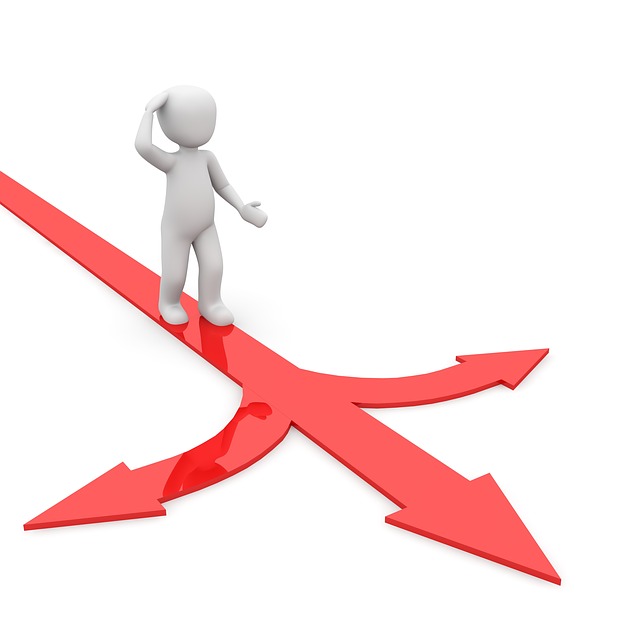 If That Doesn't Motivate You…
I assume if you've read this far, you grasp some bit of the importance I place on evoking positive customer experiences. But, if you are still skeptical, I will share this last point. It really is my weakest point, but it seems to resonate with a certain audience.
YOU MAY ALSO LIKE: Why CEOs See Customer Experience Improvement Projects as Risky

If you survey the trend of the development of human rights in the U.S. and around the world, you will probably agree that we've come a long way in the last 50 years. We recognize rights no previous generation even considered. Will we someday recognize that individuals have a right to positive experiences and that negative experiences are a violation of a our rights because they have a real impact on our long-term health and well-being?
The science of the mind and the body and how the two are integrated to create the phenomenon we call 'life' has been advancing and if not already, will soon be able to measure the effect certain experiences have on our life expectancy and the quality of our lives.
I believe that our ability to measure and comprehend the impact that experiences have on our bodies and minds will continue to advance. In parallel, computing and data science will advance. I believe that it will be possible in the relatively near future to actually calculate the value of a positive or poor experience for each individual.
It won't be a far leap for a resourceful attorney to seize this opportunity to start litigating against companies and executives who have—through ignorance or calculated risk—allowed customers to have poor experiences. It seems to be a natural extension of the quality lawsuits of the 1970s and 1980s.
Given enough time, someone will find a way to measure that which we intuitively know has value. And, when that someone finally figures out how to measure the value of human experiences—beyond your bottom line—you will be already living in a new world.

 
***    
Tony Bodoh is the co-author of the #1 best selling book, "The Complete Experience: Unlocking the Secrets of Online Reviews that Drive Customer Loyalty" and he is the creator of the 30 Day CX Challenge where employees quickly learn how to really listen for the hidden patterns in what customers say or write and then how to effortlessly act to evoke a 5-Star customer experience.